​
​
The Majestic Difference
Majestic plays a unique role in our industry: combining the scale and buying power of a major retail chain with the expertise and personal service of a specialist local store. We're a direct link between the people who make the wine and the people who drink it – and that's a role we take very seriously. Every year, we take colleagues from stores to visit vineyards and producers in every part of the world: France, Spain, Italy, California, Australia, South Africa, Argentina... a magical experience that money literally couldn't buy.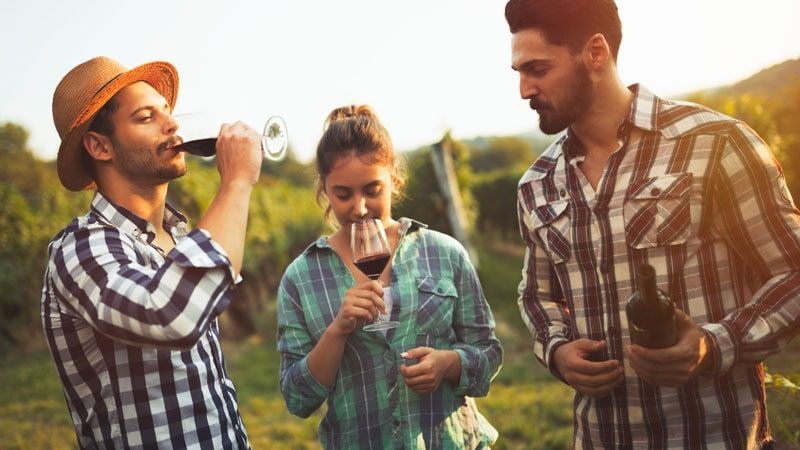 Developing your Skills
We're passionate about helping customers find a bottle that's right for them – and that starts with knowing our subject. Majestic is an accredited trainer for WSET (the Wine & Spirit Education Trust) and all our colleagues have fully-funded access to their courses and materials. Giving you the knowledge and skills to help our customers better – and a professional qualification you can take with you for life.
#twam
A Unique Culture
When you start with Majestic, one of the first things you'll hear about is #TWAM. It stands for 'Together We Are Majestic', but it means so much more. It's about always having each other's backs, going the extra mile, celebrating success and enjoying a drink and a smile at the end of a busy day. It's the kind of culture every business aspires to, but very few achieve – and we're immensely proud and protective of it.
​
Wellbeing

​

Free eye test voucher

Cycle to Work Scheme

Access to Mental Health counselling, legal & financial support resources

Rewards

​

Long service recognition

Up to 20% staff discount

Increasing holiday with length of service

Training & Development

​

Clear career development paths

Specialised product training including WSET 2,3,4 for Wine and WSET 2 for spirits and in-house beer

Rising Stars Leadership programme

Benefits

​

Long service recognition

Up to 20% staff discount

Bonus of up to £750.00 for recommending a friend to work with us
Meet the Team
Majestic's leadership combines a rich mix of experience from different markets and businesses with an instinctive understanding of Majestic's people and culture. Two of our main board directors started their careers as van drivers - and there are people at every level of the business who've been with Majestic for years.